Kickstarter : Jimini's – Daily energy bars with cricket flour
Last week, I wrote a post about an incredible hive on Kickstarter for growing your own mealworms at home. For this week, it's another company which is on Kickstarter. Jimini's – les insectes comestibles , started a campaign for creating their energy bar with cricket flour.
---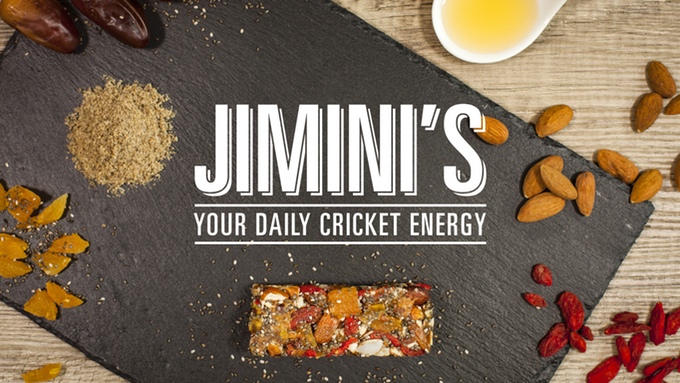 ---
Jimini's – They are not some newbies!
If you follow my blog, you will know that Jimini's are not newcomers on the market of edible insects. Before creating these bars with cricket flour, they have already almost 3 years of experience.
In 2013, they created the first edible insects range for appetizer. These crunchy mealworms and grasshoppers (and now crickets!) have some well deserved success.
If you want to read more about how I loved these delicious crunchy appetizers, I wrote my tasting experience of the "Greek" Grasshopper and the "Paprika Grasshopper". (Needless to say, I tried the whole range!)
But there is another thing that I really like with Jimini's, it's their special ingredient : THE GOOD MOOD! They added a big pinch of fun and a lot of smiles in every box. More over, they are very active in Paris (and everywhere!) and every Thursday evening there is a funny game on their Facebook page where you can win a box of appetizers. Needless to say that this "fun" is not a compromise for quality! Their insects are reared specially for human consumption in the Netherlands and are prepared in France.
And now it's time to expand the range! They started a campaign on Kickstarter for launching their bar with cricket flour.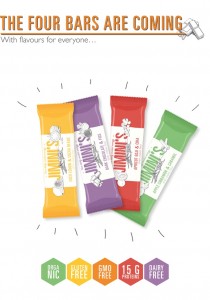 ---
Some cricket flour and dried fruit in a bar
It's not one, not two, not three but 4 bars with cricket flour that will hopefully arrive in January.
They worked hard in their "Ant Colony", as they said ,for creating 4 different healthy recipes for some delicious gourmet snacks. They combine some dried fruits, seeds and the power of the cricket flour for a pack of proteins, vitamins, carbohydrates and minerals :
Apricot, Goji & Chia : A delicious package of antioxydants and Omega-3
Dark Chocolate & Fig : It is said that chocolate and cricket flour are perfect for the mood
Coconut, lemons & Cocoa beans : Some sun, spices and crickets
Apple, Cinnamon & Caramel : I don't know for you, but I think this one will have my preference.
And as for all their products, these cricket flour bars will be produced in France with organic products and will be available in different European countries.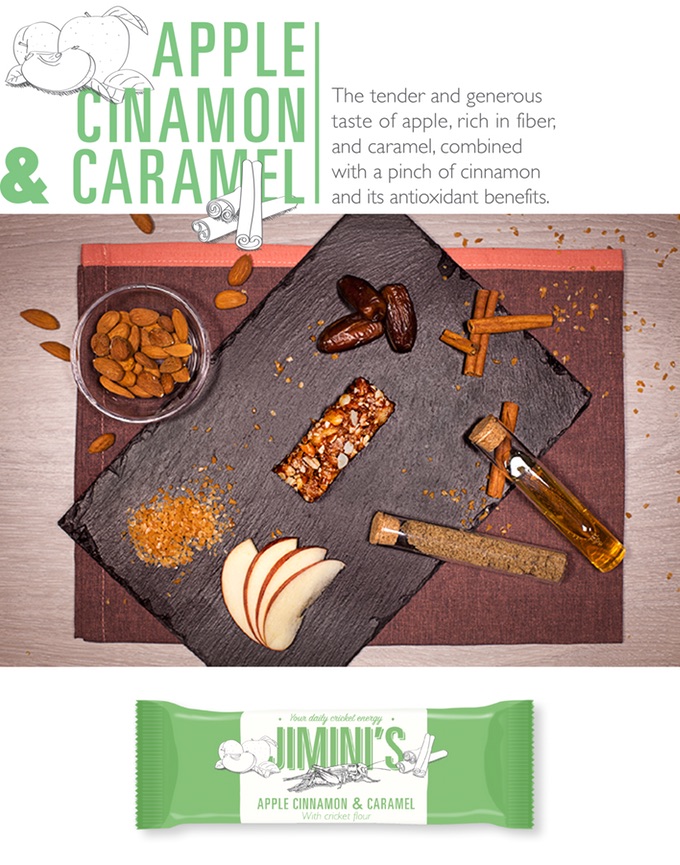 ---
Why I'm impatient to taste these cricket flour bars?
Simply because if these cricket flour's bars are as tasty as Jimini's appetizers, we can't be disappointed! And I'm sure we won't!
Because the world needs more good food, smiles and crickets in our snacks!
Because I want to know if I bet on the right bar! Will the chocolate, apple and cinnamon still be my favorite?
Because they are the kings for playing with words and I can't wait to read the new ones with the "cricket bar".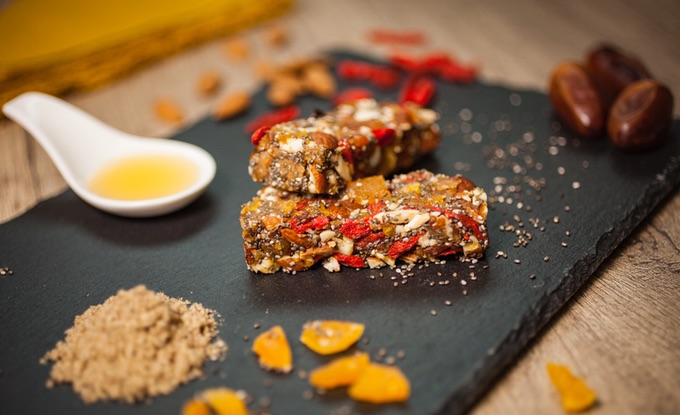 ---
How to participate ?
For helping Jimini's providing some daily energy and good mood with their cricket bar, you can participate on Kickstarter .
As usually, there are a lot of different cool rewards :
Some cricket flour bars (logic!), some stickers, appetizers, "apéro-box", shirts and for the most enthusiastic ones : some cricket flour, a meal or a day with the team!
Wow, that's not all my dears : After your participation, if you say send an e-mail at coucou@jiminis.com and say that you came from Entomove you will have a bonus bar!
I almost forgot, if they achieve the 40.000 euros goal, we will even have a 5th recipe!.
I will stop for now, I bar-ely can't handle my enthusiasm anymore…
---
T
ake care and see you soon!
Florian