The HIVE explorer : the smart insect farm for starters
Farming insects for feed and food has several benefits. Insects are a rich source of nutrients that require only a small amount of resources to grow. They need few space, water, feed and energy to grow. They reproduce fast and in large amount. That's not all, insects can be fed with food leftovers, to turn waste into nutrients. As exciting it is, farming insects can seem difficult and overwhelming for beginners. You can now learn and teach about insect farming thanks to LIVIN farms. Participate now to help make this a reality by backing their new Kickstarter project: The Hive Explorer.
LIVIN Farms: empowering you to start farming insects in your home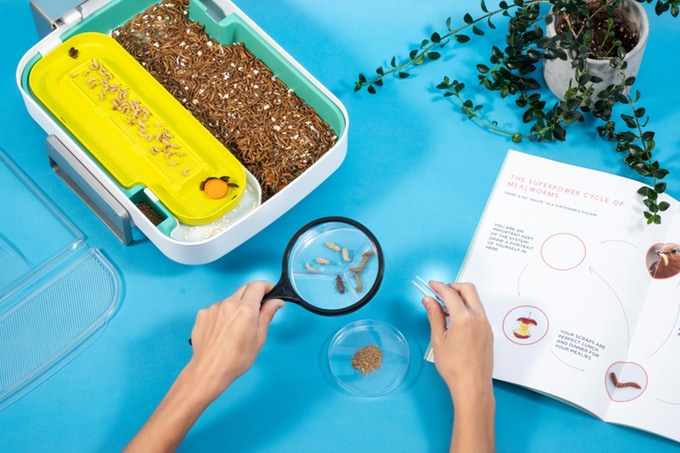 LIVIN Farms goal and mantra has always been to use design, technology and education to help feed the world in a sustainable and healthy way by using insects.
I've been part of the team during the development of the HIVE, the first smart insect farm that empowers people to farm mealworms directly in their home. The device is equipped with a set of micro-controllers and sensors that provide the perfect environment for the mealworms to grow optimally. The whole lifecycle of the insects is contained into the machine, from the eggs to the beetle.
I'm grateful to have been part of such an adventure Katharina, the CEO, and the rest of the team have an incredible capacity to turn abstract vision into reality by creating beautiful and efficient products along the way,
Since 2016, the HIVE is now in more than 500 houses all around the world and there are families in many countries farming insects for food easily thanks to this device.
Today, LIVIN Farms is again pushing boundaries with their new project. The team has always been passionate about education. It is by teaching children how to produce sustainable and nutritious food without harming the environment that we will create a better food system. That's how the idea of the HIVE Explorer is born.
The HIVE explorer : the perfect educational tool to learn on how to farm insects.
Hive Explorer is a smart insect home that empowers you to recycle your food waste into fertilizer and proteins with the superpower of mealworms. All while learning how you can help create a healthy planet.
While insect farming can seem difficult and overwhelming for a beginner, LIVIN farms team has this capacity to make it enjoyable and easy by using technology and design.
The new HIVE explorer doesn't only allow you to easily farm mealworms and recycle nutrients it's also a complete educational tool that will allow your children to learn more about sustainable food systems, biology, technology and even coding.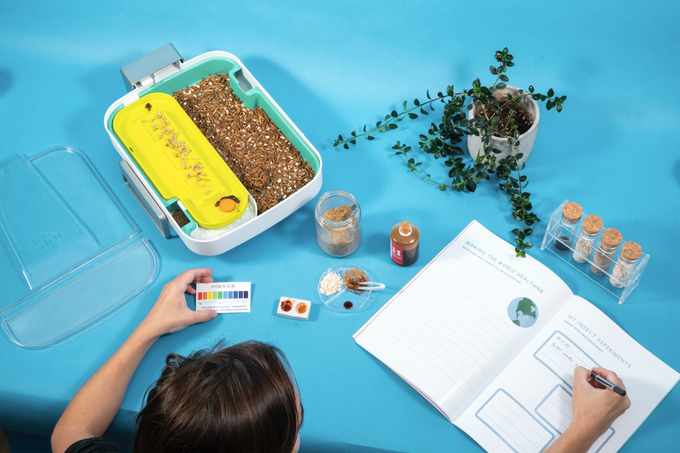 "For the things we have to learn before we can do them, we learn by doing them." Aristotle
While you'll be able to follow and learn everything about the whole lifecycle of the insects, you can feed them with your food scraps to recycle nutrients and obtain some fertilizer for your plants.
The HIVE explorer is using the same efficient technology as the HIVE to create the perfect environment so your insects will grow in an optimal micro-climate.
With 5 years of experience in the insect industry, I can guarantee that children are the most enthusiastic about farming and eating insects. This device is the perfect tool for educators to teach children not only how to farm insects but also help them to understand more about the complexity of our food system.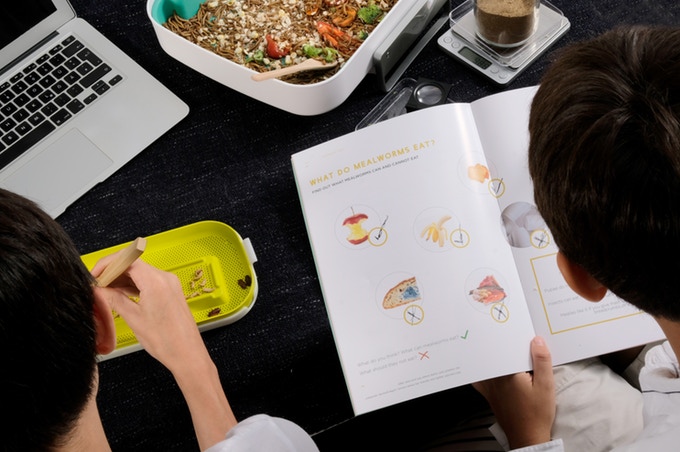 "If we and the next generation what to live healthy lives, we have to build the tools and skills today to build this future"  Katharina Unger, CEO of LIVIN farms
Backing LIVIN Farms to support the insect farming movement
To make this product a reality, back now the HIVE explorer and help develop the next generation of insect farmers. 
It's a  perfect gift to children and thanks to this kit, it will maybe empower them to become involved in the sustainable food industry in the future. 
Never underestimate the impact a HIVE explorer can have in a child life. 
I know the team and they worked hard to develop this product and find the perfect partners, they now need us for the last steps. Be quick, the early bird rates are selling quickly !
If you're not ready to farm mealworms in your home, you can still support the campaign as they are offering great rewards such as delicious food products to HIVE magazine that will let you learn everything about the project.
In behalf of the LIVIN farms team, thanks in advance
Sincerely yours,
Florian