Food allergy : A new allergen in the field cricket
Food allergy is something common. A large variety of food can provoke a food allergy. The common foods that are involved include cow's milk, peanuts, eggs, shellfish, tree nuts, some cereals and fruits. The occurence of which food allergy is the most predominant depend on the country. But what about edible insects? It is often and justly said and specified that people allergic to shellfish shouldn't eat insects. As they are arthropods, there allergens can be the same. A study has put the light on a new potential allergen in the field cricket(Gryllus Bimaculatus), what does it mean? Is this a new food allergy?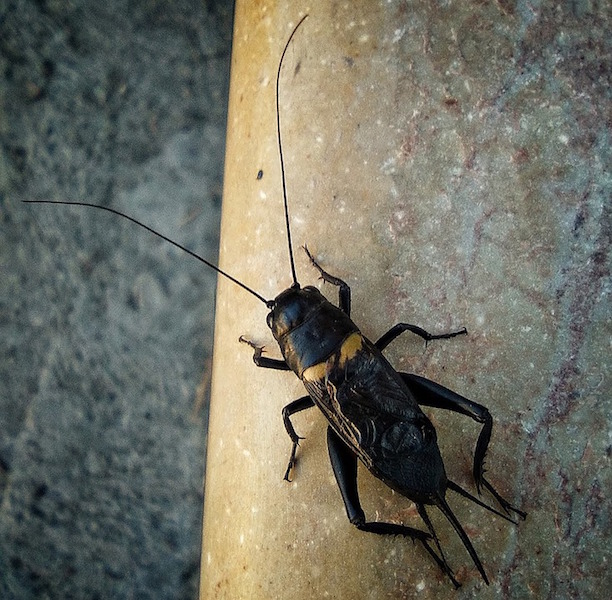 ---
Shellfish : A common food allergy
According to the FAO (Food and Agriculture Organization of the United Nations), crustacean and shellfish are recognized as one of the most common causes of food allergy from eight allergenic foods including egg, milk, peanut and soy.
This food allergy occurs more oftenly for adults than children because it can appear and develop during youth. The effects can be various : from itching, nausea to a rare anaphylactic shock.
Like for all food allergies, the mystery around it is still big and further researches are needed. As usual, the allergens are mainly proteins. The principal proteins responsible for food allergy are :
the tropomyosin, present in the muscle and involve in the movement
the arginine kinase, an important enzyme for energy metabolism
the hemocyanin, involved in the transport of the oxygen.
At last and less commonly, the chitin, which is a polysaccharide, present in the shell of the shellfish and crustacean can also be a allergen.
Okay and what about the big member of the family, the edible insects?
---
Crustaceans and insects : 2 cousins sharing their allergens
Insects and crustaceans belong to the most abundant and diversified (thanks to bugs!) phylum of the animal kingdom : the arthropods. They are defined by their exoskeleton, their segmented bodies and their appanages. Besides insects and crustacean, the other members of this big family are the chelicerates (spiders,acari and scorpions) and the myriapods (millipedes and centipedes).
According to this phylogenetic relation, the literature and different studies, insects and crustaceans are sharing some common allergens. The tropomyosin, the chitin and the arginine kinase in insects are more or less similar to the ones in crustaceans. A cross-reactivity is possible and an allergic reaction after insect gestion for someone who is allergic to shellfish can occur.
The literature about food allergy in relation to insects is still scarce. The allergies related to insects are more often related to contact allergies.
As a precaution and in accordance to the available studies, the EFSA (European Food Safety Agency) and the ANSES (French Food Agency) discourage people allergic to shellfish and mites to eat insects in their reports.
A study published in october 2015 has identified a novel allergen in a cricket specie. This allergen was found in the cricket field (Gryllus Bimaculatus) and is specific to insects.
---
A new allergen for a new food allergy?
This new and specific allergen found in the cricket is also a protein. This protein belong to the family of the "hexamerins". What's an hexamerin? Is it specific to this cricket?
Hexamerins are often referred as "storage proteins" and have been found in all studied insects. Their mainly use is to store and release energy during the periods when insects feed less such as during pupation, before molting and at adult stage. It is also believe that they could play a role in pupation signal. Due to their shape and size, it has been hypothesized that this protein derivate from the hemocyanin, present in crustaceans.
So, this new allergen specific to cricket field is only a derivate of an allergen occurring in shellfish. It's more like an extension of a shellfish allergy than a new now food allergy, I can continue munching my insects with happiness!
This new allergen was discovered in the field cricket. And what about the other species? The field cricket(Gryllus Bimaculatus) is reared and commonly eaten in Thailand. On the other hand, this specie of cricket is less eaten and reared in Europe and in the USA, we are more accustomed with other species. That's why this cricket is not in the list of the 10 species allowed to be bred for human consumption in Belgium. We are more familiar with the house cricket (Acheta Domestica) and the tropical house cricket (Gryllodes Sigillatus).
That doesn't mean that this cricket is less safe to eat that the other insects, it's just that this cricket was the one studied. Different kind of hexamerins have been found in all insects, so it's more than probable that the same or other hexamerins present in other species could provoke an allergic reaction.
---
No panic! Relax, let's eat some crickets!
The identification of a new allergen in edible insect wasn't a such surprise. At the present moment, it's only the beginning of "worldwide edible insect story" that's been written, and there will be a lot of chapters and discoveries in it.
Last week I wrote about unexpected properties of edible insects, this time it's a new allergy, what will be next? Maybe a cooking experience?
So, unless you have a food allergy, grab some crickets or mealworms, share them and enjoy them.