I'm writing about edible insects on BUGSfeed!
There are a lot of information about edible insects coming at this present moment. Among all of this information, I always have my antennae out in order to find great content. I found a very nice new website which is more than simply website… More over, you will soon find me on it! This amazing source of information about edible insects is BUGSfeed.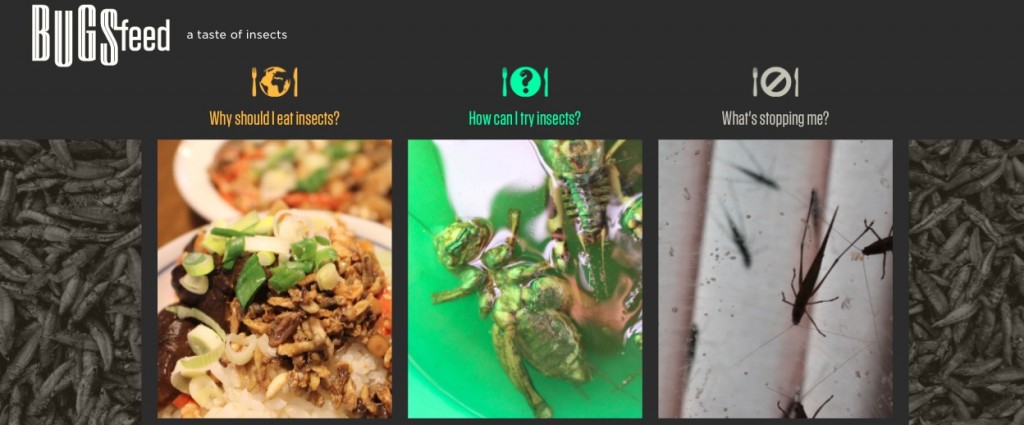 ---
BUGSfeed : a great website about edible insects
A few weeks ago, I discovered a new website about edible insects I loved at first glance… It's really a professional website made by pros : A very attractive design, a lot of great articles and different categories such as the restaurants serving edible insects or the events.
I really like the light and personal ton, it's really a friendly and interesting website about edible insects. But that's not all, it's great that there are many different contributors with different backgrounds and experiences about entomophagy. And there are some people of the Nordic Food Lab on board! I think that they know a little bit about food…
Let be honest, I will tell you the truth… The real reason why I love this website, it's because there are some Scotts people involved. Did you remember my wonderful holidays and memories in Scotland?
---
I'm a little part of this big community!
After reading few articles, I also wanted to add some nectar on this growing hive, so I send them a mail… And here I am!
I will let you the surprise of the topic, it will be published next week. I can't wait to see what it will look like when it will be online with their great design.
Started from the bug-tom, now I'm on BUGSfeed. Drake-onfly
---
More than just a website, BUGS : a documentary film about edible insects
But BUGSfeed is not only a website… In fact, at first it was a documentary about edible insects.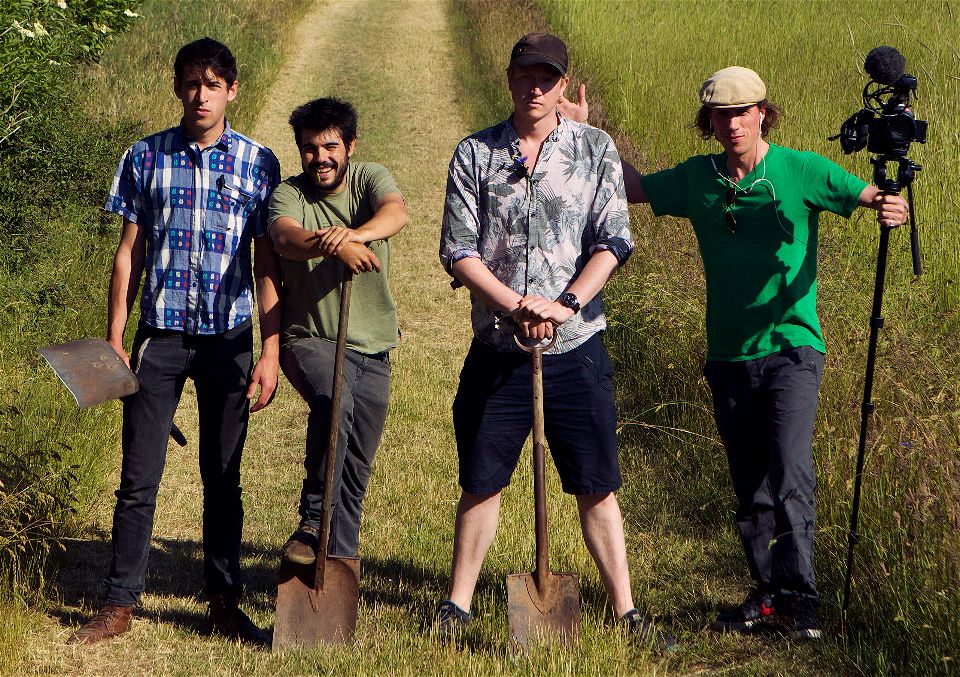 "BUGS revolves around three young men – Josh Evans, Ben Reade and Roberto Flore. Combining curiosity with expertise, their project takes them in search of tastes and techniques which might be new to them, but aren't to the people they learn from."
Click here if you want to watch the trailer of BUGS the film.
Guess what? The film will soon have it's World Premiere! It will be launched during the Tribeca Festival and will be on screen first on the 16th April in New-York. Bring some popcorn mealworms for watching it!
Being a tiny participant of this big adventure is definitely an honor, I can't wait to see the movie!
---
Take care and see you soon!
Florian