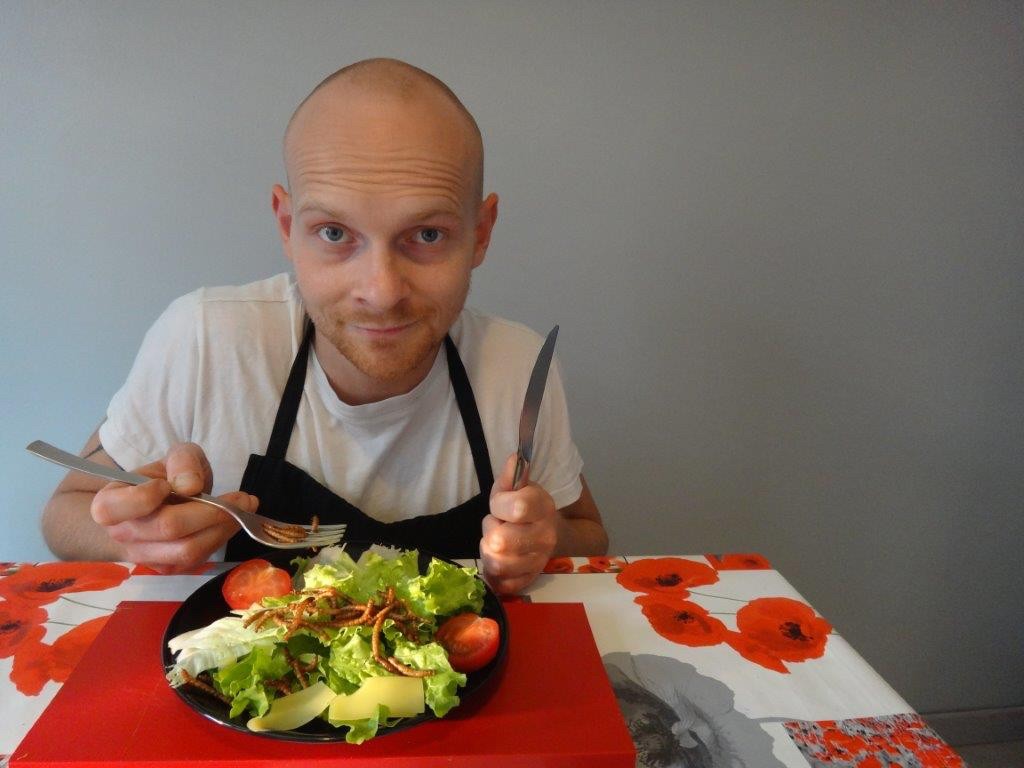 What gets you up every morning?
My wake-up light that shines every morning at 4.33 A.M. Everyday, I hear that insects are "the food of tomorrow", I want to be one of the first to see that day, embrace it and get to work for providing bugs!
---
Your biggest quality?
I would say passionate, tenacious and hopeful!
---
Your default?
Obstinate, when I've got something in my mind, it's in it…
---
Do you think that you are connected?
I'm definitively connected! I'm trying to catch and follow everything that takes place in the subject on the worldwide scale. With the jetlag, the information flow is continuous all day long.
---
What is the fictional character you want to look like?
Ant-Man! Truth be told, I don't know much about him, but being an ant must be awesome.
---
What is you dream work? Even if you are doing the total opposite right now…
Working for developing entomophagy, developing useful products, doing activities, open people minds, work with a team… But wait, this "dream work" doesn't truly exist right now… I can still work for making my "dream work" being a reality…
---
Your hero in real life?
Arnold Schwarzenegger, he is an Austrian farm boy who became governor of California. With his passion, he turned "weight moving" into a lifestyle and it changed positively the life of many people… And now, he is working for environment…
---
The song you're singing in the shower?
"Sky and Sand" from Paul Kalkbrenner
---
How do you see yourself in 20 years?
20 years, I didn't planned it for the moment… But in 10 years, I see myself around a big table in mall with a worldwide team who believed in this "crazy idea". There will be insect products everywhere and we will say: "It was tough, people thought we were crazy, nobody believed in us but we did it… But now, the world will be much better with bugs on our plates!"
---
Your favorite movie?
Cloud Atlas! There are different stories linked together, the music is great and it's beautiful. It's a pleasure for the eyes, ears and mind…
---
What do you hate the most?
The lack of passion, dream and faith…
---
What is the talent you would like to acquire?
It's not really a talent… It is the capacity of an ant… It needs only 8 minutes of sleep every 12 hours. We could achieve so many things during all the time left!
---
Your last laughter?
I don't have much big laughter… But happiness every day.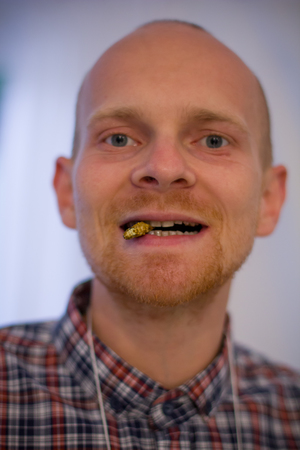 ---
What does Strasbourg needs that is present in other big towns?
A morning life! Gyms opening at 5.00 A.M, shops opening at 7.00 A.M… Like we say in Madagascar: "How could you catch the laying grasshopper and sleep late at the same time?"
---
If you were a Strasbourg area?
The Neudorf ! It's old, it's young, there is life, there is everything! It's very close to the town center and at the same time it looks like a small village.
---
Your favorite restaurant?
I don't often eat at the restaurant but I would say "Bistrot et Chocolat". They are cooking great brunches, the atmosphere is cheerful but I was more marked by the experiences spent there. Eating is also that for me: A simple moment of sharing, pleasure and discover.
---
Favorite bar?
"La Mandragore", I was there only once but they have butterfly under glasses for decoration, and this is very cool!
---
What is the place you love in Strasbourg and you are ashamed of?
The top of the cathedral… It sounds so "tourist" but when you're on the top and you look at the city it's breathtaking, you feel so small…
---
What would be the first thing you will change if you were Mayor of Strasbourg?
Strasbourg would be the city of edible insects! I would do everything for allowing selling, working with universities and kids, industries, and restaurants in order to have an "Alsatian cricket" and a "mealworms Tarte Flambée"
---
Your favorite Alsatian brand?
Lisbeth, the water of champions.
---
What name will you choose as Mexican wrestler?
El Chapùlin !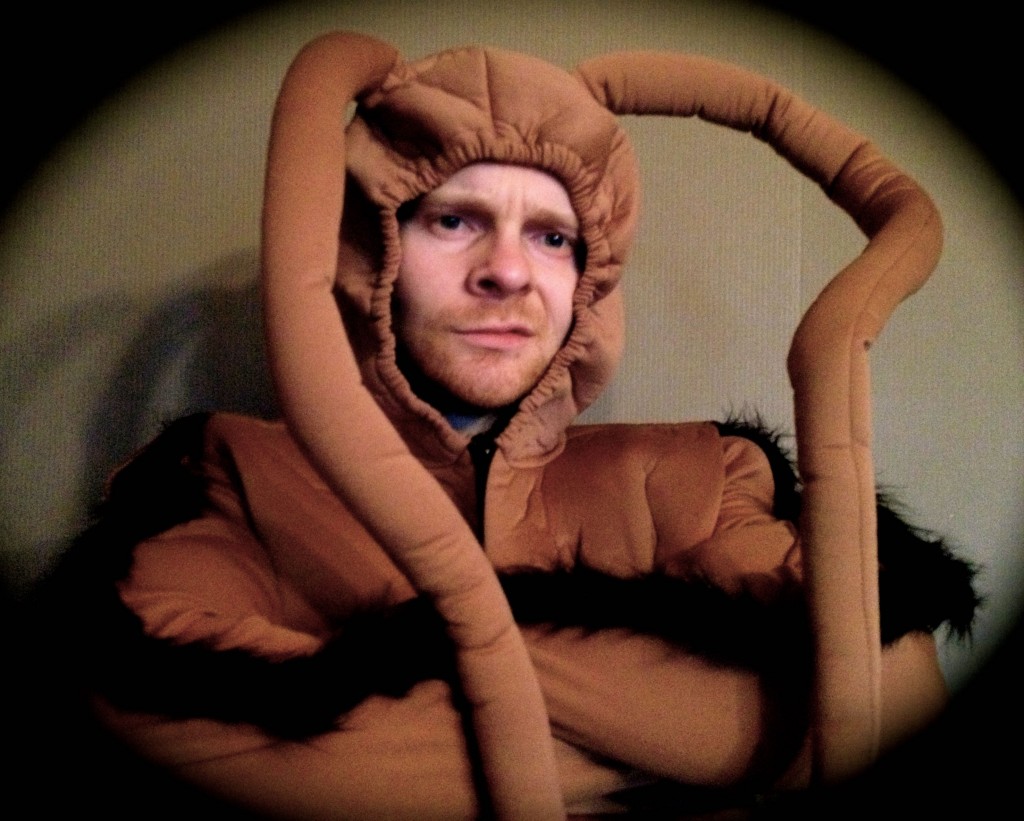 ---
Strasbourg, in 3 words?
Timeless, tall, beautiful.
---
Your actuality?
I just hatched from my egg! I'm starting doing activities about entomophagy, it raises public awareness, the audience has a good time and I hope they learn something. When a person leaves my activity, my motto is: "A smile on the face, and a lot of bugs in the belly, the heart, the mind and the soul!"
It allows me also to meet a lot of people, share my idea and be close to the people. It's the first time for the audience, it's brand new for the most of them, it's totally normal to have some early reluctances…
I hope also that I will meet some people in order to build a real human adventure together and create our own farm; I think that's how entomophagy will develop… I don't that marketing products will raise awareness, people won't believe at this.
One objective: Detroit 2016. There will be a conference about edible insects, I will see again my American friends and I hope I will have a speech: "Strasbourg, a city where we eat insects".
---
Original link : http://blogkapoue.com/2015/03/06/florian-entomophage/